Massage for Couples in Maspalomas de Gran Canaria is performed by 2 masseuse or masseurs or even you can combine them both depends of your needs and relax yourself in our peacfull and private massage center where we will take care of every single part of your body.
Massage for couples in Maspalomas de Gran canaria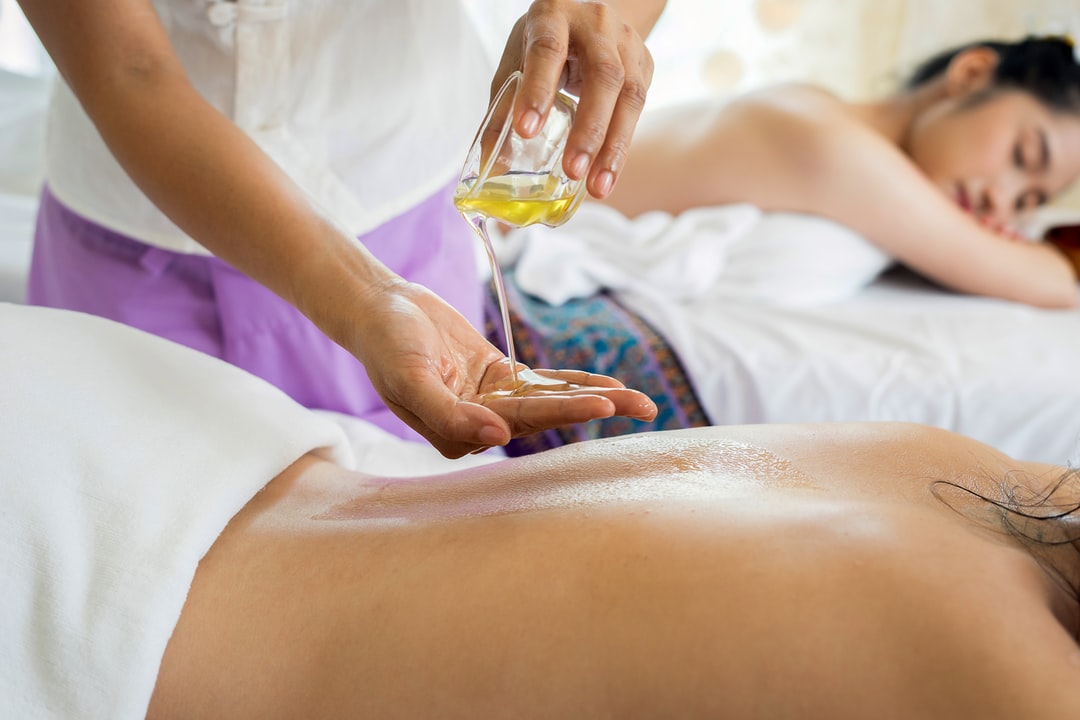 massage for couples in Maspalomas
What is a couple massage in Maspalomas and what can you expect?
If you found this article, you've probably heard of couples massage . You may still wonder what it is, what to expect, and how to behave during it. We spoke to Pawel Chola, Spa Director at Massage Gran Canaria in Playa del Ingles on Avenida Espana 22 in Bungalow c8 who is a licensed masseur, to answer these questions. We'll share some secrets to help you make the most of your spa day.
What is a Couples Massage in Maspalomas?
The answer is simpler than you think. Couples massage is where you and your companion enjoy the massage while lying on two separate beds next to each other. There are two masseurs/masseuse or you can combine them both depending on your preferences - one for each person.
Like any other massage, a couples session may include soothing music, aromatherapy, or candlelight. Such massage sessions are often made available as a gift for couples, but are not only dedicated to life partners.
How much does it cost a Massage for couples in Maspalomas?
In the case of a 60-minute massage, you can expect an amount from about 70 euros to 140 euros, but you may get an discount if you book in advance so hoghly recommended is to call the Massage studio reception in Maspalomas on this number +34 674738798 and book your appointment before you come to Gran Canaria on your holiday.
For a longer session, you will pay a little more, but it will also be rewarded with extended enjoyment.
Can I Eat Before Massage?
"Eating in advance is allowed, you should do it at least an hour in advance so you don't lie on your stomach full," says Pawel. "Also, do not plan to eat at 11:30 am when you have a 10:00 am massage, as rushing may prevent you from enjoying a nice, relaxing massage time."
I heard that if I arrive sooner (or stay longer), I can use additional options.
Many spas offer free access to saunas, swimming pools, fitness clubs and other amenities if you book a massage .
"Use it," says Pawel. "Lots of people don't use these facilities." If it's a friendly place , you can even use the on-site restaurant and ask fro "Pepe" :) for sure the price of a meal will be much cheaper than in thee shopping centers in Maspalomas
If your spa does not have additional services, you should arrive a little earlier. "If you only come a few minutes before the meeting, you can be in a hurry, therapists may be in a rush, and ... you may feel uncomfortable." Pawel suggests arriving 15-20 minutes early and if the gates are open you can enjoy a nice cup of tea or something you may like and what is available.
Does Each Of Us Have To Use The Same Massage when we book Massage in Gran Canaria?
Not! As with a solo session, massages for couples should still include personalized consultations with masseurs.
"Usually people have individual needs for their own body," says Pawel. "Someone may have arm strain, someone else may have just had ankle surgery and want to focus on their legs."
And it's not just about areas of interest.
Couples should be free to ask for different massages. If one person wants to relax, a Swedish massage is enough for them. If the other person wants a more therapeutic treatment, "then choose deep tissue massage or sports massage, don't limit yourself."
Can I Include Additional Services in Massage Gran Canaria in Maspalomas?
It is very likely that the spa will have no problem with this.
Has your partner had a particularly stressful time at work? Ask for aromatherapy as fragrant essential oils can soothe the mind better than massage alone. Is it a particularly cold day? Add hot stones!
The 2 person sauna also is available when you book in advance so you can use sauna and swimming pool with extra payment.
Can I Talk During Massage in Maspalomas?
Yes ... but it's not recommended.
"A married couple walked in once," Pawel begins. "The first 20 or 30 minutes of massaging the couple is nice, they're relaxed, it's quiet, and suddenly you hear her scream:
"Baby, baby, how are you feeling?"
"You can see that the massage gives the partner pleasure, and she asks:" How are you feeling? Are you relaxed? " He just chuckled and said, "Well, I was there until you spoke up!"
Pawel chuckles at the mention of this incident. Fortunately, the husband in her story didn't care too much, but not every spouse is so patient. For the future: if you are going to have a massage together with your partner, you should talk to them before the massage session.
Will There Be Champagne in Massage Gran Canaria in Maspalomas?
Possibly.
Many spas offer champagne with couples massages, but monitor your alcohol consumption before and after treatment. "If you drink champagne after the session, it can affect you much faster because your cardiovascular system is accelerated then," says Pawel. A little alcohol is fine, but make sure you drink plenty of water too.
Do I need to bring my partner / spouse with me?
You don't have to.
Couples massages are a great romantic gift for men and women. Pawel also says that many platonic couples, friends, mothers and daughters share rooms at Massage Gran Canaria in Maspalomas. "There are more than I expected." The most important thing is to choose someone with whom you can really relax and enjoy your time together.
Where to get better Massage in Las Palmas de Gran Canaria or Maspalomas de Gran Canaria?
As Pawel says there could me 2 main reason why would you like to get good massage in this places.
The first is ofcourse your location where are you staying ... and if you are staying for your holiday in Las Palmas you may prefer to have your relaxing treatment done there in Las Palmas not in Maspalomas and vice versa.
So if you are in Maspalomas and searching a relaxing time you may not want to travel to Las Palmas 45 minutes by car reciving massages there and then drive back to your hotel room as this could be very unconfortable and if you are really searching to enjoy a private treatment you can always call Massage Gran Canaria team and ask them to visit you in your hotel room and do escort service to your hotel room
Can I get Hotel visit massage in Maspalomas de Gran Canaria?
Yes like I previosly said Hotel visiting for massage in Gran Canaria in places like Maspalomas , Playa del Ingles , Arguineguin, Pasito blanco, San Agustin, San Fernando, Sonneland ext are available in our massage service but you will have to pay extra fees for traveling time and transport fees which are not very expensive.
Is there a kind of menu or massage list with all kind of massages I can recive in Massage Gran Canaria in Maspalomas?
Yes we do have a list of Massages you can choose from the same like on our website you can see our service and what kind of experience you can get.
explore the site choose yor treatments tell us how would you like to recive ... where? if its your hotel room or our place in Massage Gran Canaria or maybe a special place with the view on the sea or mountains where sun could warm up your body?
The choice is yours and very personal and to design a fantastic experience just contact our massage center before our closing hours and tell us important things about your health which hotel are you staying , if you need a pick up and drop back to your hotel , what date you would like to book a massage and then we choose and recommend you the best option for you.
We want to see you satisfied and happy.
Is Treatments for couples with Massage oils or creams?
In Spain and especially in Canary islands we use Aloe vera natural massage oils as a carrier.
I know it sounds expensive but we have a big luck to live in Maspalomas where Aloe Vera is growing and we have a big supplier who is delivering for us natural aloe vera products.
Also massage creams are available while you are having a massage and the quality of comibination both of oils and creams match a perfect feeling on your body and take care of your beauty.
The price doesnt change if you choose to use oil massage, cream or mix them together.
The excellent combination is use them together to improve your skin condition and enjoy your massage service.
Do I have to speak Spanish in Massage Gran Canaria in Maspalomas?
No, we speak many languages and the language barrier is not an issue with us.
We speak fluently Spanish, English, Polish , Romanian
You can be Polish, Spanish , English , Norwegian, German, French and from all over the world :)
Booking Massage in Masage Gran Canaria in Maspalomas how to do that?
Please call us on this number +34 674 738 798 and tell us what time you want to book your treatment for leave your name and we will be waiting for you